WE ARE SPECIALISTS EXPERTS IN:
GEOSYNTHETIC INSTALLATION
EROSION CONTROL
HYDROSEEDING
WELDING PLASTIC PIPE
INSTALLATION OF CONCRETE IN ROLLS
GEOTECHNICAL DESIGN
DESIGN OF WATER TREATMENT PROGRAMS WITH POLYMERS AND FILTERS
GEOTECHNICAL AND ENVIRONMENTAL ASSESSMENT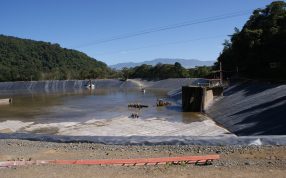 SERVICES
Our specialized team monitors all the processes of the installation, to ensure the quality of work and overcome the most demanding customer challenges.
We have more than 85 million m2 installed throughout Latin America in projects of Mining, Petrochemicals, Landfills, Infrastructure, Hydroelectric, among others.
The satisfaction of our client is our main mission and our most important commitment, which we assume responsibly through the effectiveness of the work we develop. This allows us to be the suppliers of the smallest to the largest companies, both national and international.
We offer design and advice to our clients under the laws of coexistence that arise between the work and the environment, seeking the best solutions to reduce the environmental impact.
We implement complete erosion control procedures minimizing damage to the environment in your project, but offering durable solutions that lower the costs of maintenance and operation, following the highest standards established by International Organizations.
If you are looking for the vanguard, quality, commitment to the environment and the guarantee of exceptional work, trust our team for your current or future work: SERVICIOS DE INGENIERIA GEOSINTETICA SA.